Digitising local production to meet community needs: Zener Technologies and Field Ready shed light on their work together
Ramon Michael
April 16, 2021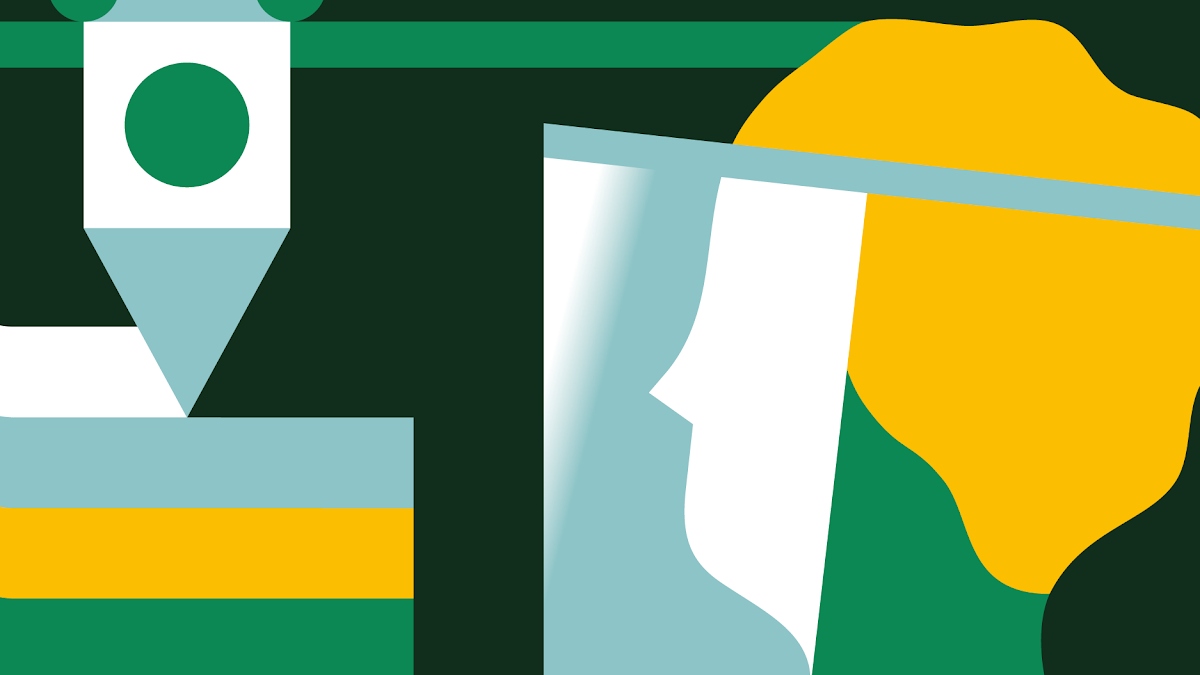 Interview with Ram Chandra Thapa, Co-founder of Zener technologies, Nepal and Ben Britton, International Lead at Field Ready
Ram Chandra Thapa: I graduated in 2015, right after a massive earthquake in Nepal. I was always fascinated with technologies like digital manufacturing — that a 3D printer, a small machine that can fit on top of a table, can make a lot of items. That was, for me, like being the boss of my own factory. But I couldn't finance my own company.
When I was in university, I'd sit in my room practicing 3D modelling by watching YouTube tutorials. I was surfing the internet and found 3D Hubs, an online platform for 3D printing companies. I thought, "If I register an account, then if people get interested in 3D printing in Nepal they'd contact me." So I registered a fake company. But then Andrew Lamb, who was then Innovation Advisor at Field Ready and Mark Mellors, the Global Engineering Lead at Field Ready, found my contact. They emailed me from the UK and said that they wanted to visit my factory here in Kathmandu — which I didn't have. So I responded that I was just interested in the field, but I could be their local guy in Kathmandu.
When they got here, we ran a 3D printing workshop together. We went to some of the internally displaced peoples camps and saw problems around health and sanitation, so we made use of a 3D printer, making pipe fittings. Andrew and Mark went back to the UK, and after a few months I got an email that Field Ready wanted a base in Kathmandu, and they'd got some funding to scale the work we did together. Field Ready was my first employer — it was my dream job.
Ben Britton: It was of secondary importance that Ram didn't actually have a 3D printer — it was more about his amazing attitude, capacities, and skills, and he really proved himself in that first interaction. He was a problem solver. That's more important than whether or not he had a piece of machinery.
My background is more NGO-focused. I'd been working for various different organizations in the field of peace-building and conflict resolution. And I knew Andrew Lamb — we met for dinner once, he told me all about Field Ready, and then I joined in January 2017.
Ram Chandra Thapa: Then I formed my own company, Zener Technologies, to commercialise 3D printing and digital manufacturing in Nepal. Back when Field Ready first started 3D printing here, Nepal had only one 3D printer, at Kathmandu University. In order to grow the sector, there needed to be a company to do the logistics and after sales support. I'm very proud that Zener has now set up more than 200 3D printers in Nepal — we've really bridged the supply chain between international manufacturers and local companies.
Ben Britton: In the beginning, it was just Ram and I. It's kind of an engineer-led organisation, Field Ready, in that most of our staff are technical, and then there's people like me who support them to actually make an impact with technology. But we could see that 3D printing has the potential to leapfrog factory-scale production in Nepal, to go straight from hand-making things to digital manufacturing, without all of the industrial infrastructure for mass production.
Ram and I went to a rural health post in Gorkha, in a village called Gumdi. It was a terrible journey, bumping along off-road for about six hours. When we got to this new health post that had been constructed after the earthquake, one piece of equipment was broken — a vacuum suction pump for the maternity section. This tiny little plastic part that had sheared off in transport. So Ram got out his vernier callipers and measured everything, and got out his 3D printer and printed it. Within an hour, we'd fixed a problem that had taken six weeks before, and it cost under a dollar in materials.
Ram Chandra Thapa: In Nepal, around 70 percent of the population burns firewood for cooking. It's very smoky, it's harmful. There was an entrepreneur from a company called Mātr̥ibhūmi Ūrjā — it means "motherland energy" — and he was hardly literate, but he had an idea that that could transform the cooking stove industry in Nepal. There's a part, the air supply disc burner, made of cast iron. He had iterated his design 40 times, but he couldn't turn his idea into a final product. It only took me a month to make a prototype. It increased fuel efficiency, but he still wanted to iterate, to make it even more efficient, reduce production costs, and even make stoves for other sectors. Now he has four different models and distributes 15,000-plus stoves each year. Wherever I go, I see our burner that we designed.
Another interesting project that Zener did involved digitising the arts and craft sector. Neighbourhood artists make idols and sculptures from melted metals like brass, but they have a problem — if they want to make a model in a range of different sizes they have to repeat that work. We've been helping them by digitising their art and scaling it so that their production process is easier.
Ben Britton: One of my favourites was a local brassware maker — he wanted to create a new drinking pot. Now, one of my proudest possessions is this beautiful brass drinking water vessel. A very traditional object, but it was made using 3D printing for the mold.
Ram Chandra Thapa: With the Frontier Tech Livestreaming project with DFID, I was visiting different universities and colleges, and inviting young engineers and technology enthusiasts into Field Ready's office at Nepal Innovation Lab for training and support. We also identified a problem with importing filaments — if we could produce them locally from recycled plastics, we could lower the price by 80 percent. Even now, if I import a $10 case of 3D filament from China, it costs at least $50 in Nepal because of high taxes. Using a small extruder that we bought as part of the FTL project, we were able to reduce the cost to $8 per kg. Now we know that recycled plastics can make filament, and scaling that up is part of our active research.
We've also done maker-mapping, which came in handy during the COVID-19 pandemic. I'd just returned from Cox's Bazar in Bangladesh, working on the production and research of products for children with disabilities in a Rohingya refugee camp. There was a lockdown in Nepal, and everyone was requesting me to make face shields for them. They'd read that in Europe, America, and Australia the 3D printing sector and the manufacturing sector were uniting by ramping up production of PPE. I spent a few sleepless nights at the office, running all our five 3D printers, but I was only able to produce 40–50 face shields a day.
So I used Field Ready's maker map, formed a team of makers, and we began printing — we made around 8–900 face shields a day through distributed manufacturing. And then, because that still wasn't enough, I made contact with a local injection-moulding factory that normally made plastic kitchenware. We formed a partner company — Ben gave it the name Protech Nepal — and we were able to make them a new die and mould in 14 days. Production increased to 1,500 face shields per day, and we began goggles production too. We're bringing distributed makers into a wave of manufacturing — that's a connection we got from the FTL program.
Ben Britton: The manufacturing and education sectors were and are very interested — but the humanitarian sector is quite risk-averse when it comes to new technologies. There was a niche and a need for a fab lab, a production facility with all of these different technologies that can form a focal point for skills-building, and which would work closely with NGOs in Nepal.
The FTL program support given to Field Ready was, firstly, financial, and secondly, we were able to tap into the local DFID country office and piggyback on their social media platforms, and their informal networks of other NGOs. We were able to really focus on that network building, and awareness-raising of the fact that 3D printing and digital manufacturing had arrived in Nepal and people were doing things with it. But then, in late 2019, Field Ready applied for an additional phase, in order to establish Nepal's first fab lab — the world's first humanitarian-focused fab lab. FCDO, UK Aid, gave us £150,000 of equipment for it, as well as time and effort from partners like Solid Works, Fab Foundation, and MIT's Center For Bits And Atoms — this big coalition, enabled by FTL.
Ram Chandra Thapa: With my new power from the FCDO I'm investing in the infrastructure to create a platform effect for other makers. With Zener, I want to transition into a design and production company for public orders, but I also want to create opportunities for other companies as well.
Ben Britton: When you empower local businesses like Zener Technologies — when you say, "This is your sector, you're the experts, we want to use your expertise, your networks, and your supply chain" — then it solves an awful lot of problems for NGOs and aid agencies. The methods of the FTL program enabled us to experiment a lot, find out a lot of different things in different areas, and then find the thing that we wanted to focus on.
However as much as you think you know a sector or a context, if you go out and look for people who are involved in it — innovators and new companies and new organisations — you will be constantly surprised by what comes up.
This blog post first appear on https://medium.com/covidaction/local/home